outpost_2:technical_review:in_game_videos
Technical Review: In Game Videos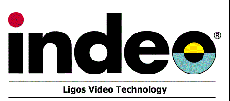 The original in game videos for Outpost 2 were encoded using the Indeo Codec at resolution 320x240p. Indeo Codec is not included on modern operating systems as a standard codec and must be installed to view the original videos in game.
It is possible for Outpost 2 to playback video files re-encoded outside of the Indeo Codec.
Indeo Codec 5 Download: iv5setup.zip
In 2014, the in-game videos were re-encoded using the FFDShow codec pack and simultaneously upscaled to a resolution of 640x480p. This is useful due to the fact that modern versions of Windows now block the Indeo Codec due to security exploits that were not fixed.
Through the process, the following technical requirements for the in-game player to load any videos are as follows:
Container: AVI
Audio Codec: ppm_s16le (16-bit Signed PCM WAV)
Fortunately, the video codec is interchangeable and any desired codec can be used for the video stream, so long as the client system includes that codec.
Outpost 2 Videos
A total of 18 in game videos are available. Listed below are the video names and when they play in game.
CEP.avi

CES.avi

Eden Space Colony Game

1:11

CPP.avi

CPS.avi

e4.avi

I.avi

IE.avi

IP.avi

Plymouth Campaign Intro

0:36

MEBL.avi

MEBW.avi

MEF.avi

MEUL.avi

Eden Unit Mission Lose

0:21

MEUW.avi

Eden Unit Mission Win

0:21

MPBL.avi

MPBW.avi

MPF.avi

MPUL.avi

MPUW.avi
---
- Go Back to Outpost 2 Technical Review
- Go Back to Outpost 2 Main page
- Go Back to Wiki Home Page
outpost_2/technical_review/in_game_videos.txt · Last modified: 2017/05/27 02:56 by vagabond